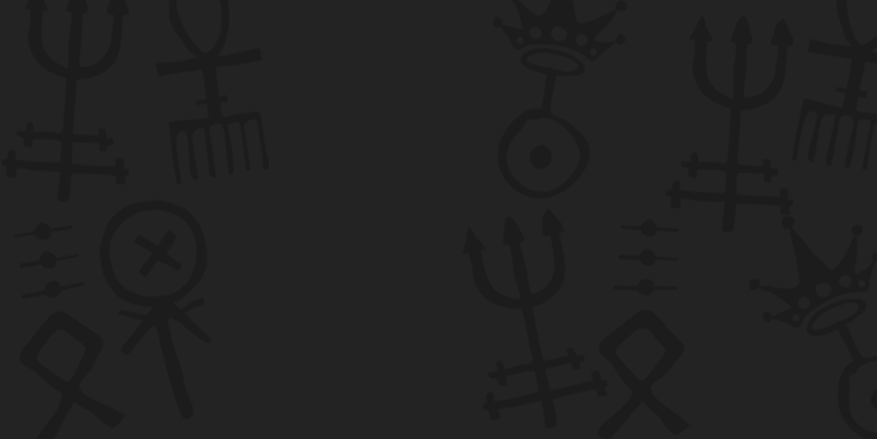 I am an Artist. Creating Femdom POV and Domme videos is one of My greatest passions.
​
I have a background in art & literature that is a crucial element of what I do. Creating fetish films is not only a creative outlet for Me but also a way to reach subs whom I don't enjoy real time sessions with. I currently collaborate with an award-winning pornographer and friend of Mine whose passion for the work shows in every video. I edit and produce the content Myself, putting the final touches on the clips that have been lauded by both clip sites and consumers for their quality and content.
When creating a custom video, I prefer to confer directly with the consumer about the content of the video because I have the ability to make so many fantasies come to life. I really get off on creating something that is going to blow your mind (and likely your load), but also something that stands out from any other Femdom porn you've seen. I become almost intoxicated while filming on the power I know I have over the viewer. I receive many difficult and intricate requests and have the passion and creative knowledge plus partnership with My incredible pornographer to bring them to your screen.
2cae0c66426808b8b321e074fc906808
ALL MY CLIPS FOR $20/MONTH
My pricing is dependent on the content of the clip and the length. I often go over with length, but never under. I prefer to ask a minimum tribute of $100 for a custom clip, $75 if you would like to order two to begin with ($150 total tribute). I will speak with you directly about what your idea entails and tell you what I'm able to do, then provide you with a more accurate quote for your particular fantasy. I do have several filming submissives including a female. If you would like to order a custom video of Myself dominating one of My subs, the required tribute will be higher due to scheduling & also depending on the sub and the scenario.
I do not make custom clips that are less than 5 minutes long and strongly prefer to start at a base of ten minutes. I enjoy making videos that have appropriate pacing and instructions that can truly be followed in real time by the viewer, so I will not rush through an intricate plot idea in a five minute clip! However, I have made custom clips ranging from 5 min. tease & denial clips to a 15 minute "meet at a club, bring you back home, make you My sub, milk your cock," to a 25 minute video in which I cast a spell upon the viewer, a true spell, following the traditional Sex Magick and ritual practices that I have been taught and have Myself sought out. I am willing to work with you depending on your finances as long as you are honest with Me and understand how much work, love and pride goes into each clip!
To see some of My work, I encourage you to buy any of My recent clips on any of My clip sites. I am confident that you will see the quality and be turned on by the content! I love making all kinds of clips and I'm an artist, so My thinking and My work can become elaborate. I enjoy putting more than one scene or setting into one clip, or using effects to create psychedelic impacts on the viewer- especially during hypnosis or intox videos. My cameraman is adept at getting perfect POV shots of My gorgeous body. I love making body worship clips, for example foot worship- My cameraman is excellent at capturing close-up, detailed shots of the soles off My feet, My pedicured toenails... My ass worship videos are incredible, My roleplay and fantasy videos are so lifelike that you can truly feel yourself here with Me...I will go to most extents to ensure that your video looks and feels the way we both truly want it to, because I consider it not only a step in becoming closer to you, a step towards owning you and mastering over you, but that it is also a piece of artwork. I value My artwork extremely highly, as should you. Receiving a personal gift from Mistress Salem is like nothing else.
If you have an idea and are curious how I'd feel about it, read My likes/limits page and as I said earlier, go to My clip sites and peruse the clips I've published thus far. I'm interested in exploring all kinds of kinks and scenarios in My clips so as long as your fantasy is within My limits I am confident that working together we will devise some seriously addictive content. My imagination is limitless, so bring your ideas to Me regardless how small or large and give Me the pleasure of putting My creative Femdom mind and body to work!
To begin the custom clip ordering process with Me, email MistressSalem6@gmail.com or fill out the custom clip ordering form below. I typically require a minimum of 2-3 weeks to complete your custom but if you order at the right time, I am occasionally able to return things within a matter of days- it all depends on My filming schedule. I do film consistently and always 2x or more per month but keep in mind that the return time is also dependent upon My editing and final rendering of the project itself. No matter how long you wait, the time is worth it- and once you've ordered you'll be kept in the loop of how things are moving!
ALL MY CLIPS FOR $20/MONTH