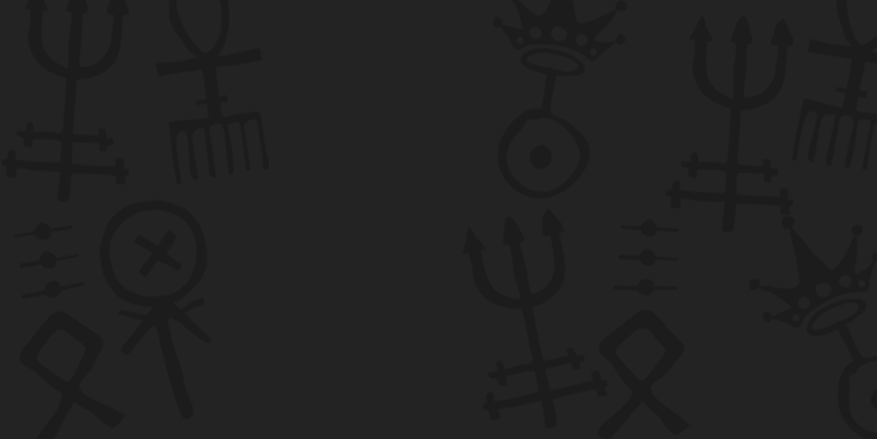 Domination runs in My blood. It goes as deep as the marrow.
If you are looking for a woman to give orders to, then you are in the wrong place. I want you under My control.
Trust is the foundation of all of My Dominant/submissive relationships. I offer discrete and professional services to willing submissives who take the time to get to know Me and allow Me to know them as well. I enjoy longterm D/s relationships with both long-distance and local subs, as well as random spur-of-the-moments encounters, as long as they adhere to My protocol and are open and honest with Me. I'm a Freaky Princess with an insatiable appetite for kink!
Your obedience turns Me on. This is a lifestyle and full-time career for Me and I live it 24/7. My greatest passion is finding our shared fetishes and enjoying them together. I receive gratification by exercising My Dominance and taking what I want! The interactions that we have, sessions we do and eventual D/s relationship formed between us will be beneficial to both of our kinky sides! I am most turned on when you obey My direction, go to extreme lengths to amuse, please, serve and impress Me, even relinquish your mind and your money to Me- the ultimate power source. I am the Alpha, the Omega, and Everything in between.
For as long as I can remember, I have been fascinated by sexuality and the human condition. My work as a Mistress isn't just on a physical plane; I was told by a sub once, "You are a spirit guide," and I believe that our spirits and our individual selves are all looking for some kind of direction- so as Mistress, I act as the Director.. There are many ways to submit to Me! Bringing you into My world and taking some control over yours gives you a feeling of freedom and release. I prefer to provide the ultimate experience for My subs, in which they feel an overwhelming sense of liberation and bask in their trust and faith in Me. Go deeper with Me than you have before. Relinquish full control and find true freedom in being My captive!
​
BDSM is a constant source of fascination and inspired a deep exploration of the subject. I specialize in many fetish practices/kinky explorations, and well versed in erotic hypnosis. My work is extremely precious to Me. BDSM, Femdom and Financial Domination are My true passions. They are an eternal learning process which I'm fully committed to-I am continuing to educate Myself in all areas of interest, and am thrilled to continue mastering My skills by implementing them in practice with you. I have extensive training and have studied the art of BDSM with ProDommes around the world. There is always something new to learn and My years of experience and practice have ignited My own fresh form of sensual yet stern Domination that continues to evolve as do I.
​
I have no interest in subs who:
Top from the bottom. I am more than happy to indulge your fetishes but you will not tell Me play-by-play how your session will go. That isn't submission.
Continuously try to skirt around My rules. Do you think you're really that clever? Trust Me, I'll see what you're up to immediately.
​
What I truly desire is My own continent consisting of Me, My Dominatrix friends and My family of submissives each filling their role in My life. Full matriarchal rule is My rule. If this sounds like Utopia to you as well, strive to impress Me by obeying My rulership and some day this dream will be Reality.
Anal Play Instruction
Armpit Worship
Body Worship
Brainwashing Fantasy
Breath Play
CBT (Cock and Ball Torture)
CEI/ Cum Eating Instructions
Chastity/ Keyholding
Coerced Bi
Collaring & Leashing
Consensual Blackmail
Corporal Punishment/ Flogging/ Paddling/ Whipping/ Caning
Cuckolding
Crossdressing
Domestic Servitude
Edging/ Orgasm Control/ Orgasm Denial
Erotic Hypnosis
Errand Servants
Executrix Fantasy
Exposure
Face-Sitting
Feminization
Fetish Costume Play/ Latex Fetish
Financial Domination
Foot Domination
Foot Fetish/ High Heel, Boot & Shoe Worship/ Nylon, Sock & Stocking Fetish
Giantess
Gloves Fetish/ Medical Gloves Fetish
Guided Intox Fantasy
Hand Worship/ Hand Fetish/ Long Fingernail Fetish
Latex, Leather
Hoods
Home Wrecking (On My Terms)
Humiliation/ Verbal Abuse
Impact Play
Ignore Fetish
Masks
Masturbation Instruction
Medical Fetish
Mind Fucking
Money Fetish
Mouth Fetish/ Lipstick Fetish/ Tongue Fetish
Pegging
Puppy Play
Public Humiliation
Receipt Servants (E-mailed Receipts to Reimburse My Shopping)
Restraints/ Harness/ Gag Play
Roleplay
Sensory Deprivation
Sex Magick
Sissy Training
Size Comparison
Small Penis Humiliation
Smoking Fetish
Smothering
Spit Fetish
Strap-On Worship
Tease & Denial
​
& more...
ANY FORM OF RACIAL HUMILIATION
Do not inquire about any scenario or construct; I do not tolerate nor enjoy playing racial humiliation games of any kind.
ANY FORM OF SEX
No, you will never fuck Me, EVER. Dream on...
RELIGIOUS HUMILIATION
I do not humiliate submissives based on religion/humiliate any religion. I am a spiritual being. I do enjoy being worshiped as a Goddess/God and I have constructed a sort of religion/spiritual construct around Myself and My beliefs which I am happy to share with My subs.
ANYTHING INVOLVING MINORS
If you are a minor and reading this you have already lied to enter My site & broken My terms, so exit NOW. Any fantasies involving age play of a minor will be ignored. Literally anything involving a minor is strictly prohibited.
ANY ILLEGAL ACTIVITIES