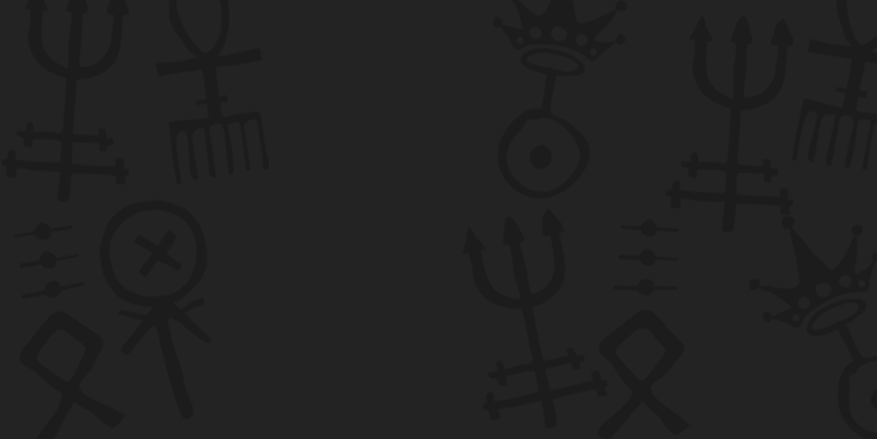 I offer a variety of online cam and/or chat sessions for submissives on a tribute basis.
(Note: new submissives who tribute & submit a properly filled slave application receive an introductory session as part of the new initiate package.)
​
Before any online session, I speak with the submissive about their fetishes, kinks, desires and fantasies. I enjoy creating a construct for the session based on what I learn about the submissive and what aspects of their interests spark My own. I have several years of experience camming with all positive reviews. For those who are unable to be on cam for personal reasons, I also perform on cam with typed chat, as well as offer simply typed chat sessions.
​
Online sessions are a fun and intense way for Me to meet a one-time sub as well as ignite the beginnings of a longterm Domme/sub relationship. I love exploring new ways to expand the boundaries that long distance online D/s dynamics can create. Cam sessions can be just as intense, if not more, as real time sessions.
​
I require that submissives schedule online sessions with Me via e-mail: MistressSalem6@gmail.com

For unowned subs, all sessions must be CONFIRMED with Me 48 hours prior to the session. For subs who have completed the application process, there is a faster scheduling track.

Never had an online session with a Dominatrix or Domme before?
Curious about what happens during one? Here are some quick examples of sessions I've done in the past and thoroughly enjoyed. I can't count the number of sessions I've done nor could I ever cover the fetishes I've explored without writing a novel, so don't be worried if you don't see your fantasy here- be sure to read My "Likes & Limits" page. I am very open-minded and creative. Below are just a few examples to get your gears turning. Trying new things is a huge turn on for Me!
​
Foot Fetish Sessions
I have size 10 US slender feet, always pedicured and pampered. I have a vast collections of heels, boots, shoes, slippers, socks, stockings and even toe rings and sparkly ankle bracelets. I have beautiful feet, and many submissives enjoy being teased by them! I love to control subs with My feet, whether they are worshiping them, being dominated by them, being denied by them, or being allowed release to them. I like to play dress up in all of My heels & accessories. I can hold things between My toes! I love to show off My gorgeous feet while giving instructions to My subs or allowing them the privilege of worshiping their glory.
​
Cock & Ball Torture
I have done many online CBT sessions. For most, I send the submissive a list of things I'd like them to have ready for the session. If they have toys I like for them to be at the ready also. I've instructed cock and ball torture ranging from light ball abuse to complete cock agony. I've seen subs punch themselves, tie up their balls, write My name all over their cock and balls, swing entire 5 lb weights from their cock, drip melting candle wax onto their balls so they could 'wax' themselves- you get the idea. I'm also practiced in urethral sounding and enjoy instructing/watching, though I do not teach inexperienced subs this practice long distance.
​
Shopping
I love being spoiled by My subs! I love being on cam with you, an absolute Goddess, while you watch Me spend your money! We can go shopping together and pick out things you'd like to see Me in during our next session, or you can sit back and enjoy the feeling of completely submitting your finances to Me. I've had subs take Me shoe shopping, lingerie shopping, even record shopping. I allow you to tribute for the session beforehand, then purchase items as we go. Oftentimes I reward such subs with extra session time or a custom video. I love dressing in fetish clothing and have a very unique personal style. I'm an artist and writer, so I love receiving gifts that I can wear and use in My art and My Femdom work!
Masturbation Instruction
I am so turned on by being in control of someone's masturbation. I love to meter out the amount of strokes, the pressure applied, the rate of stroking. I've had many jerk off instruction sessions and love every kind I've done thus far- ranging from humiliation sessions to mesmerizing and sensual domination sessions. I love teaching subs how to edge, and for those who already enjoy edging I use this as an element of power and control. Not all submissives are seeking release, and I enjoy tease & denial sessions as well where, for example, a sub in chastity may touch themselves but not be allowed release!
​
Sissy Training
I have many male submissives who enjoy My 'sissy training' sessions. My ideal sissy is My own personal ideal, and I love turning My slaves into the perfect sissy for Salem. I give submissives an instructive, thorough makeover. I have worked with all types of submissives interested in becoming sissies with specific interests running the gamut from exposure to domestic servitude. I've been extremely successful in helping young men overcome their fears of embracing the sissy within them. My proudest moment was receiving a 'thank you' video from a sub, dressed in full make-up and a beautiful gown, proclaiming through tears that I'd granted them the freedom and ability to truly be themselves. Moments like this are why I live for My work!
​
Humiliation
Humiliation comes in many forms! Some specific humiliation sessions I've done include small penis humiliation- I love making fun of small cocks. Honestly, I like making fun of a lot of things, because I sincerely love to laugh. If you can make Me laugh, then I am extremely satisfied!! I love when subs do ridiculous things to make Me laugh, like dressing up for Me, decorating themselves in a way I've designated, taking risks that may expose their foolish behavior... those are some soft examples. True humiliation enthusiasts be aware: I can be extremely cruel. Those who ask for humiliation will certainly receive it! My quick wit and slick tongue will spear you through and through. I have a gift with words, and you'll feel the sting of My insults.
​
Femdom Goddess Worship
I am a Goddess. I relish in online Goddess worship sessions with subs, because I love to have My entire body and being worshiped. In past sessions, I've commanded subs to kneel, sit, stand in various positions while they bask in My divinity and pray to Me. I bestow upon them My grace, My soothing voice, everything about My energy that makes Me so electric. I love to dress in My Goddess attire and instruct My subs to worship as I wish, repeating mantras and phrases back to Me.
​
Smoking Fetish
I have many subs who love watching Me wrap My plump red lips around the end of a cigarette, or cigarette holder, and inhale deeply, then let the smoke billow out of My mouth in a heavenly cloud. My subs love to watch My mouth up close to the camera, not missing a single moment. I have 'human ashtray' subs who enjoy My ashing onto the camera as they sit eagerly, mouth open and tongue out, ready to eat My ashes. For those who can't stomach My ash itself, simply smoking while I dole out instructions is a great pleasure of Mine too. I have a great variety of smoking accessories, lighters, cigarette holders, paraphernalia, all of which make My online sessions intense and invigorating.
​
Financial Domination Rinse
I deserve everything. That is no question. What's yours is Mine, really, and I love to take it. During findom sessions online I love to accept your gift cards, cash tributes, and gifts. I have so many things in mind that I love spending My submissives' money on and most of them are really kinky, so this is super sexy in more ways than one. Cash turns Me on and pushes all the right buttons, so putting yours into My hands is just what I want you to do. I've had so much fun rinsing the bank accounts of subs dry. I'm so good at mind fucking and mesmerizing you into giving Me control, and it turns subs on to experience My prowess at this particular fetish. I enjoy implementing My skills at erotic hypnosis during certain findom sessions too!