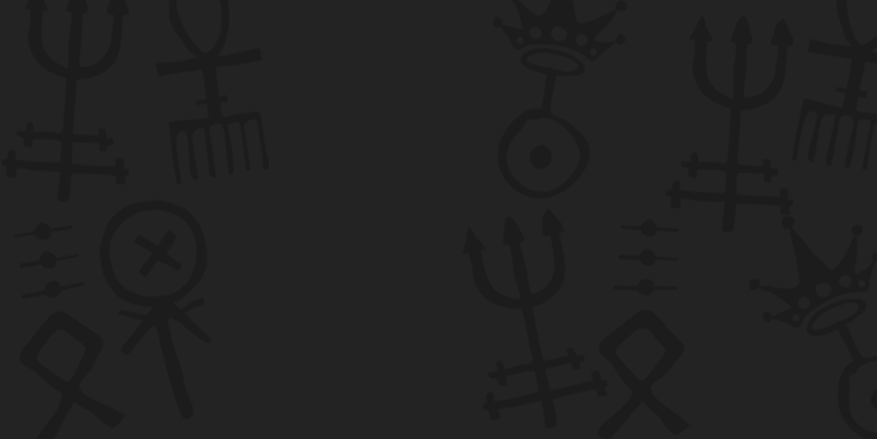 2020: SESSIONS AVAILABLE IN MY PRIVATE SOUTH MINNEAPOLIS FETISH PLAYHAUS
I am currently offering Double Domme sessions with My local Domme friend Domina Superia
as well as former mentee & local Domme Miss Bat
​
Please fill out the new sub initiation form & submit to visit My Playhaus - multiple furnished rooms & dungeon bedroom for one-time sessions, weekend & extended play.
​
Twitter: www.twitter.com/DSuperia
​
​
CHECK BACK SOON...

This page is currently being renovated to include photos of My multi-room spacious dungeon and worship space as well as a calendar of tour dates for playhaus Goddesses' tour schedules & special local events We'll be attending!

I OFFER SEVERAL TYPES OF REAL TIME INTERACTION:


Private Sessions
​
Solo, double or multiple Domme sessions in the playhaus
​
Select opportunity for extended sessions & equipped for overnights
​
Select opportunities to serve as a tool in Mistress Salem's mentoring & receive reduced rates when serving as teaching tool
​
Select opportunities for experienced subs to receive a discount on sessions filmed & sold in My clip stores. Must sign model release form & permission to be masked depends on shoot.
Opportunities for providing your service selflessly after earning the privilege of being invited to local play parties/ travel to conferences, conventions & awards as service sub!

Cash Meets

Shopping Trips
​
Traveling Domme Vacation and/or Tour
​
​
Travel is on a case-by-case basis & sub is responsible for ALL travel & accommodation expenses
I absolutely ADORE travel & experiencing fetish communities around the world attending Femdom Galas, other scheduled events, visiting Dungeons & enjoying one another without a timer counting down hours that just aren't enough!
I love adventure & seeing new places. I am driven by a desire to experience this world as a whole. Subs who have a plan to blow My mind as ultimate tour guide must remember to respect My need for downtime & personal space. I like a healthy balance of intense interaction, experiencing My new surroundings & purposefully calling upon you to massage Me as I relax in the breeze reading...
I am also available to meet subs on business trips or accompany subs to events from bachelor parties to sporting events to our own shared scheme for escape & adventure!!
​
​
​

Private Sessions

I currently offer real time private sessions to submissives who have completed My slave application and initiation. Slaves are permitted to serve Me in private at My discretion. I expect that any new submissive seeking to serve Me privately read up thoroughly on My protocol and likes/limits before beginning the process, as I will not step outside of My kinks to indulge you. I am open-minded and Fetish is My world- so trying new things is not out of the question, but it will be under My discretion.

Have you dreamt of submitting to a powerful woman? Relinquishing control is a brave move and I have great respect for My submissives. If you desire to be under the spell of a true Femdom Goddess, are prepared to forgo your ego to follow and respect Her rules-you are in the right place. In serving Me you will be freed from the constructs of your daily life entering a space unique to itself. Allow yourself to indulge in your fantasies. My greatest joy is seeing the look in your eyes when you are fully in subspace and under My powerful commands you have found your own joy as well. In this moment we share the true D/s exchange.

While home in Minneapolis sessions are held in My private South Minneapolis playspace. I do offer outcall sessions on a limited basis. While traveling, I enjoy using dungeons internationally, spaces I've been welcomed to use by My network of ProDomme friends. My personal space in Minneapolis is fully equipped with a vast collection of toys & fetish accessories from around the world as it is a great joy of Mine to collect unique BDSM toys. My space consists of multiple rooms furnished to accommodate different types of sessions depending on your personal fetishes- ranging from traditional BDSM play to erotic hypnosis. I do provide a safe place for subs to store their personal items (crossdressing accessories, etc) between sessions so you may keep our playtime discrete. There is a full bathroom and shower you may use to clean up before, during and after sessions if necessary. In My fetish playground you may fully submit to a true Femdom Goddess and find that you have left the world outside to enter our own shared private space. Under My spell and by My skilled hands you will enter a subspace deeper than ever before.... perhaps on My fully latex upholstered canopy bed beneath My Goddess soles, or stretched before Me as a canvas for Me to leave My unique marks upon...

I put an immense amount of care and time into cultivating My space and the same amount of dedication is also put into planning our time spent together. Every session is unique and special. What we do here does feed your hunger for satisfying those kinks of yours, and satiates My thirst for domination. My imaginative mind and intellectual/artistic background have led Me to the here and now, in which I am Master of My self-created and curated family of subs who enter My space with full confidence in My plans for our session. When applying to serve, do not send Me a play-by-play account of what you want our session to be. I will take your likes/limits into careful consideration, and plan our sessions accordingly. I am the conductor of this orchestra. In order for the song to play out perfectly, you must abide by My direction. This is what makes every session thrilling and unforgettable!

BDSM is a beautiful thing. In pain there is much pleasure to be found. Pain is NOT a requirement. Goddess Worship is a sensual way for those newer to fetish play to learn what true Dominant/submissive relationships are built on. I am just as invested in those who enjoy serious corporal punishment as I am in those who seek a sensual and spiritual experience via Erotic Hypnosis. Those lucky subs who are in My life serving Me art this moment are from all walks of life- their common thread is their mutual respect for Me, their loyal servitude & their humble desire to please Me while enjoying their fetish fantasies coming to life at the hands of a skilled Mistress.

The tribute for My private sessions is $300 for the first hour and $250 each hour after. For longer sessions, the tribute amount will go on a sliding scale and decrease depending on the total length of the session. Overnights require a professional & friend of Mine to sped the night as well so for no reason do you find yourself in a predicament.


Cash Meet Ups

I deserve everything and you know it. I love doing cash meets! I require a minimum $50 deposit tribute to meet, subject to location. E-mail MistressSalem6@gmail.com to set one up! I am most often available to meet in Minneapolis, though I've met men at ATM machines in cities as far away as London. The power I exude is impossible not to sense as I approach any submissive. I love having subs bow to Me in the street, emptying their wallet to Me.
I like to spend your cash on pampering Myself with salon visits & lingerie shopping. I love dropping your cash on more toys for the playhaus and clothing, jewelry, nylons & heels for Me. Most importantly though I relish in using your cash to fund My artistic endeavors & give Me more opportunities to book photo & film shoots, schedule work & work education-related travel.


I love walking a submissive to the ATM and watching while they take out a nice stack of cash for Me. Cash makes Me wet. I like it even more when a sub hands Me their card and I take the money out Myself. After all, I deserve every penny. Submitting to Me financially is so sexy. The intense power exchange creates an undeniably strong sexual energy and immediate D/s chemistry. This is a very hot way to surprise Me and a very wise way to impress Me. Financial Domination is a huge fetish of Mine and pushes all the right buttons, so if you are a local Minneapolis submissive, traveling from out of town, or curious if I'll ever be in your city, follow your instincts and give in to Me. The satisfaction is immeasurable.


Shopping Trips

I know you're fascinated by Me. Maybe meeting Me for just one hot moment isn't enough for you. I love taking My submissives on shopping trips. I expect that we stop at the ATM first for a cash tribute, and require the same deposit as My cash meets. I love spending your money and I do it in ways that really turn you on. I have many favorite shopping haunts, and I'd love to bring you with Me. I'm thinking definitely the bondage shop, the costume shop, a few lingerie shops, and also some perhaps unexpected stops as well. I love buying art and film supplies, books, and anything vintage, retro, or impulsive that intrigues Me.


Speaking of impulsive, I'm very impulsive. I might just want to go for a tattoo and have you hold My hand while I get jabbed. I might decide to take you somewhere totally random. No matter what though, you and I will always be the center of attention as you will be accompanied by a complete Femdom Goddess. I'm not looking to expose you in any way, but My presence itself is so magnetic that I could be trying to cover Myself up like the most basic person and it simply wouldn't work. Heads will turn. I will be waited upon everywhere I go by both you and the staff. I expect that you pay for everything, carry all of the bags, watch attentively as I try everything on and listen while I talk to you, because I'm extremely talkative. I like to have fun and I like to do it at your expense- but this is so much fun for you too!
​
​