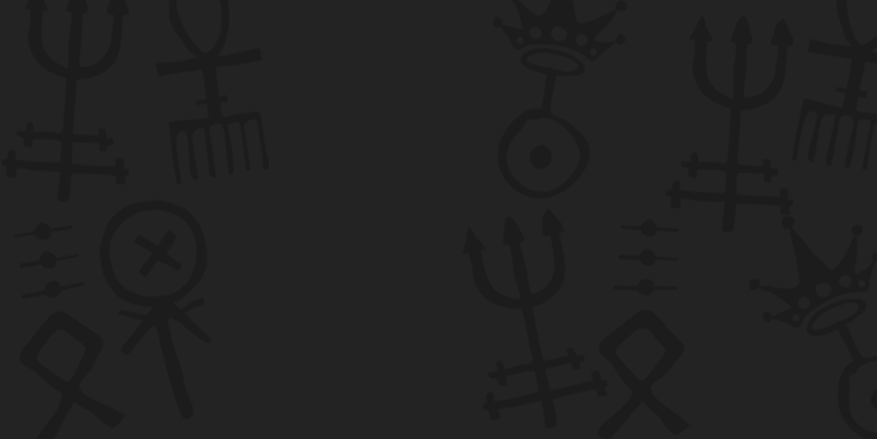 I have been practicing Sex Magick since discovering it over a decade ago.
​
Within the past five years I developed a focused interest in the art and have been voraciously devouring literature, film, photos- anything I can find on the subject. I use thoroughly enjoy using Sex Magick and ritual with interested subs including those with no experience and even some who had never heard the term before meeting Me. I also perform Sex Magick ceremonies at events in Minneapolis and curated a public art installation space built on celebrating ritual, ceremony, and spirituality as a whole. Ritual and magick are very much a part of My own spirituality which I know it tied to the place where My kinky desires reside. It's only natural that they excite Me in My Mistress work. I also offer consultation sessions for anyone interested in the subject; please do not contact Me until finishing this entire text & reading My protocol.
It's not necessarily an easy task to explain what Sex Magick is, especially if you've never heard of it before- which is likely! I prefer to explain it in accordance to what it means to Me. As a practitioner of 'magick,' which I spell with a 'k' in the traditional Aleister Crowley means of differentiating what it is from stage magic. There are no pulling rabbits out of hats or making people disappear. Magick can mean anything to anyone who develops a practice in it or encounters it. I interpret it to be the physical manifestation of the power and control of My energy when focused and sent out with intended direction and attained through ritual.
I enjoy teaching subs what I have learned about Sex Magick. The term to Me specifically implies using sexually-fueled energies/activities as ritual to direct the intense passion and fiery sexual energy toward a particular intent, goal or desire. This desire could simply be for us to connect more deeply with one another and might begin with your tribute for Me to perform a ritual for/with you, or even a consultation! I have done many types of Sex Magick-oriented work with submissives including performances of ritual for your desire purpose and intent while giving you specific instructions as to how to further the ritual. I work rituals for subs, and with subs. I use magick as simple as sage smudging and as complex as specifically-timed and thoroughly planned rituals involving many hard-to-find and unique instruments/ingredients. I've done feminization spells, libido-increasing spells, chastity spells, honesty spells, and marriage re-enforcement spells with My subs- to name a few.
In Minneapolis, I am lucky to be surrounded by a culture intrigued by the metaphysical and magickal, and I am able to obtain most necessary objects as well as information and personal consultation from many local shops and people in the practice whom I've met over the years. I have a vast collection of herbs, stones, candles, oils, woods and magick objects. Many of My most prized magick objects were crafted lovingly by Me or by close friends with pure and strong Female intent. I am extremely careful with how and what I practice and do not use My instruments for dark magick or ill intent. I am of course interested in 'dark' magick if your interpretation of 'dark' is being stripped naked on your back upon a hexagram of Solomon as I perform ritual upon you by candlelight at 2 AM on a particular Tuesday...but the darkness you're interpreting is really just the context which society has placed much of ritual to be- Satanic and evil.
I am neither Satanic nor evil, though I will admit to being told that My exquisite mind fucking skills can be 'evil!' As far as Satan goes, I've done a fair amount of studying many religions and belief factions and Satanism is typically the philosophy that there is no God- you are your own God. There is no actual worship of Satan- at least I've never actually met a person who worships the devil, and I've met a lot of people!
I use magick in My own life every single day to cleanse the energy in and around Me, which can be executed even with just the right stick of incense! Sex Magick isn't scary, but its power can certainly inspire fear. I have seen My rituals and magick manifest in ways that I never would have believed had I not seen or experienced them Myself. I've heard testimonials from submissives and attendees at events where I've performed rituals and those who are open may be truly altered and have their minds opened wide by a new experience with/learning about Sex Magick. I love learning new rituals and finding new things that I enjoy doing/using in My spells, and Sex Magick is a large inspiration in many of My videos. Filming custom videos of customized spells is one of My favorite parts of My work!
I am currently accepting new submissives who are interested in beginning a ritual with Me or who wish to learn how to use magick with Me to attain something in themselves or their lives. My magick is very non-selfish, so I love doing magick for other people. To begin serving Me in this context, read My protocol and properly submit your Sub Application.
I love answering questions and getting into the subject with anyone who is interested, submissive or not, including other Dommes! Book your Sex Magick consultation session with Me at MistressSalem6@gmail.com. My tribute rate for consultations is a $65 tribute per 30 min. phone/ $100 tribute for 30 min. cam. For longer sessions, rate will be negotiated during consultation based on context of session.
​
FOR VERIFIED DOMMES
I have a significantly lower session tribute rate. Please e-mail Me your inquiry with verification (Photo holding your name/date, link to twitter/websites, thank you- any subs trying to trick Me will be swiftly blocked, forever).