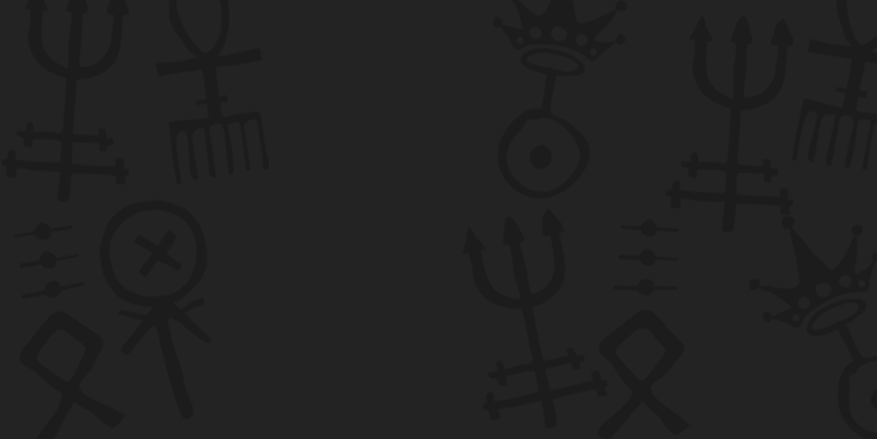 I have a standard new submissive initiation procedure which I have been adhering to for some time now and is a requirement for submissives who wish to develop a longterm relationship with Me and serve Me, long distance or local.
The initiation processes for local subs who wish to serve Me in person is more in depth, but both begin the same:
​
Those who wish to serve Me and receive My immaculate attention, become a part of My world, even maybe a part of My daily life- those who wish to have a true power exchange dynamic with an extremely intelligent, beautiful and skilled Mistress- must begin by reading My Protocol section, then sending the initial minimum $100 tribute to Me along with a properly completed Sub Application. Your Application will be kept sealed and read only by Me. I do not share information about My subs with other subs or Mistresses, or anyone else for that matter. Trust and discretion are at the heart of My work and are what makes people so comfortable to be with Me for such long amounts of time and to give Me so much of what I take from them!
​
If you have questions/concerns and aren't ready to fully submit, you may send a $20 tribute along with My completed inquiry form in order to initiate contact. I always prioritize applications with tributes attached as I receive many inquiries and am a busy Goddess. Value My time, show Me the respect that I deserve and you will earn the attention you seek.
Once you have submitted your completed Application and initial tribute, you will receive an e-mail from Me (typically within 24 hours, guaranteed within 48) regarding the next step of the initiation process!! This is the fun part. Since you have now been accepted to serve Me, and I have learned a little about you and what you are looking for in a relationship with Me, and in a BDSM context, financial domination context, or any other Femdom Goddess power exchange scenario, you are going to schedule your first session with Me- which is included in your initiation tribute. Steps are different for local in-person and long distance applicants.
The first session will be based on what I've learned about you, depending on how thoroughly you've filled out your Sub Application and what videos you've chosen, as well as what communications we've had and what you've been willing to share with Me. The more open you are, the more I'll be able to intensify our first experience together! I love to plan exciting first sessions for subs.
​
​
LOCAL SUBS
I will meet with you over coffee or lunch at a public place of My choosing in Minneapolis, where we will sit down and have a friendly conversation about what serving Me in person can and will entail, where you'll have the chance to ask Me anything you want and talk about anything you want- as long as you are appropriate and respectful. I reserve the right to walk away from any sub who disrespects Me or any establishment in any manner without refund of initiation tribute.
I love meeting new people and talking about fetishes! This is so much fun for Me that I often wind up going on for a bit of time, as I've certainly got the gift of gab. I love talking to you about things that you've maybe never had an opportunity to talk to a Mistress about before, or even to another person about! I am very friendly and easygoing and discrete. I will not show up dressed in all leather or latex, I promise(unless you'd like that!). We will talk about you, and your interests in serving Me in particular, as well as My expectations of a real time sub and potential ways in which you may benefit and please Me. If things go well, we will set up our next session- and you will also receive a list of tasks I've devised for you based on our first meet.
If you're nervous about meeting in person or have anxiety about getting 'caught,' remember, I'm a person too. I may be an extremely powerful and beautiful Femdom Goddess, but I'm going to sit with you and chat with you casually. I have met with countless subs in person and My easygoing and cheerful personality as well as accepting and non-judgmental attitude help people feel comfortable expressing themselves openly to Me. I'm also very good at digging information out of you!
For those who decide to tribute extra, we can also go shopping along with our lunch date and depending on the weather, take a nice walk and chat. I love taking walks, and it will be My first instance of leading you around. I enjoy bringing My new subs to purchase their personal collar and other accessories for us to use during session. I love to be pampered and appreciated for My hard work and enjoy shopping for My worship space with you! Should things go right, we may end the day with a session in My private playspace or schedule a session for one of the following days. This is your chance to make a lasting first impression in person so remember to pay careful attention to your behavior and remember that My time and attention are something you must earn by obeying Me and impressing Me with your desire to serve and please Me, your Mistress.
LONG DISTANCE SUBS
I will hold your first session with you over the phone or on cam, lasting 30 min(you may tribute for extended time, and I often go over time Myself so you will never be shortchanged).
We will discuss your finances, and depending on your schedule and Mine will determine what our relationship will be structured like and how you will tribute for My valuable time. I have many types of long distance relationships, some in which we speak daily. I love My subs and consider them to be family to Me, so when special people come along who wish to serve Me and truly recognize Me as the treasure that I am and see the magic of My kingdom and power I am deeply invested in our relationships! I do My best to schedule as flexibly as possible and as this is My lifestyle 24/7 I am able to work around most others' schedules as well.
I'll give you an initial set of tasks to complete for Me, or give you a schedule that you must follow for your initial few weeks serving Me, or both! I will begin exercising control over you, and meter it out in ways that I devise based on where your interests and Mine intersect. I am interested in forming very real, very intense long distance relationships with the right submissives. I will give you a set of My rules and expectations based on your individualized training. I take a lot of time and care in getting to know you and actually creating a structured program for you to follow. I am fully dedicated to leaving a very large Salem imprint upon anyone who enters My rulership.
Once we get to know each other more, have our first session, you watch My videos, get to experience My domination style, if you decide that I am the Mistress for you then we will maintain continuing communication, schedules sessions, and I will continue to work diligently to be the Mistress that a faithful submissive deserves!
​
I sincerely hope our first meet goes well, and that you'll serve Me well!